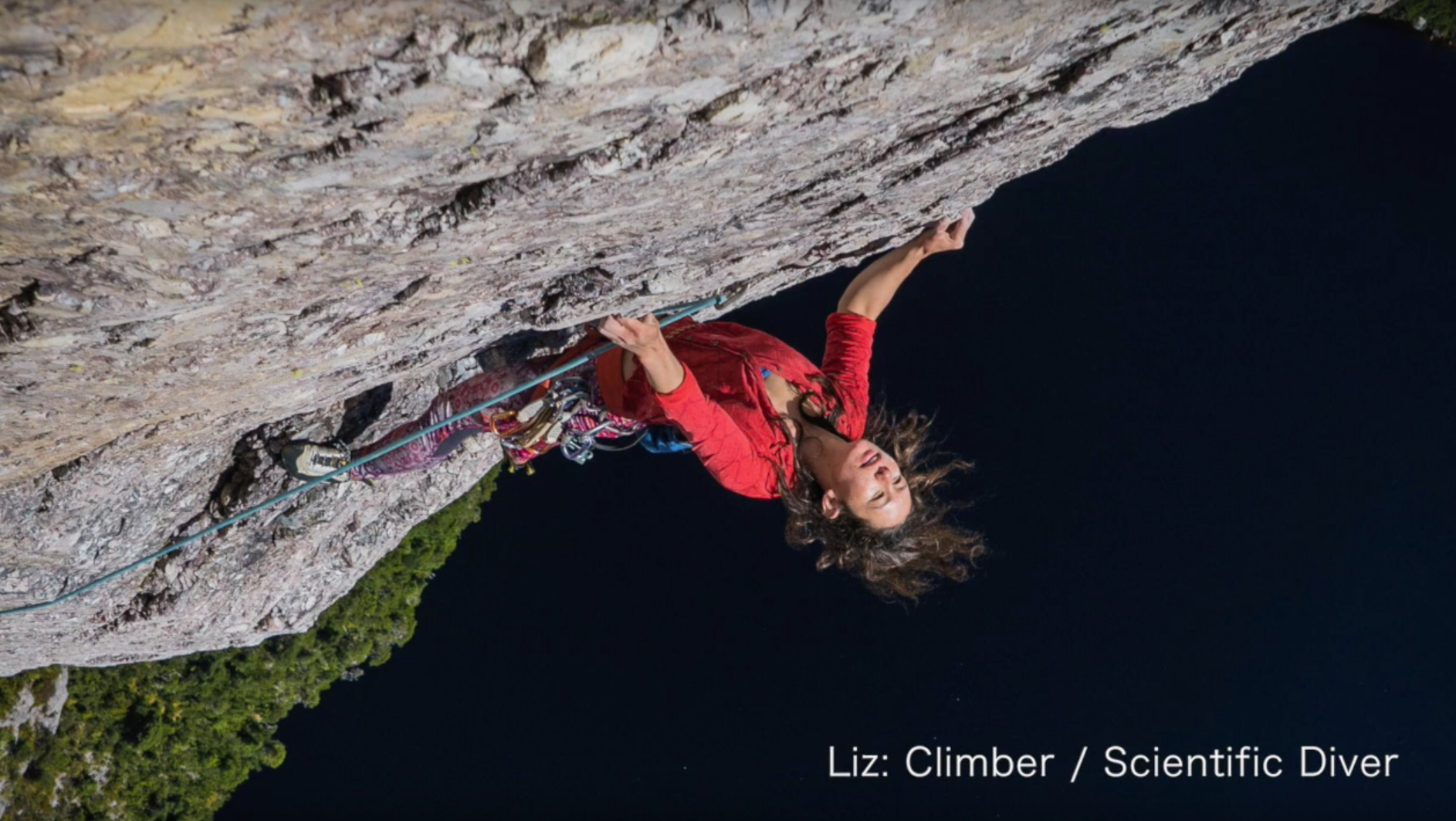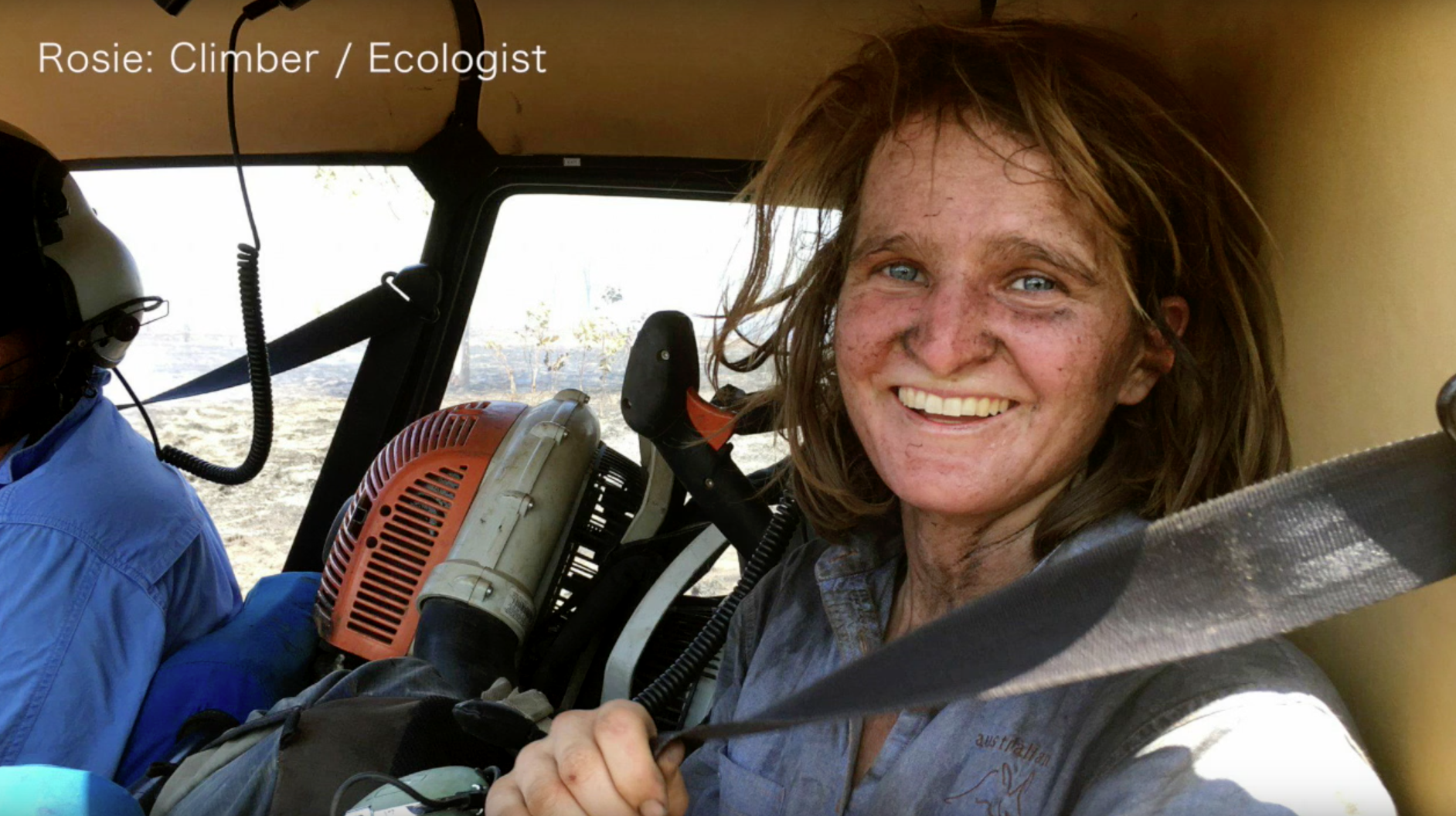 Meet Olivia Page and her winning Submission for the TPL Women's Adventure Grant Film & Photography.
Her project is to guide an intrepid all-female rock climbing team deep into the steep and remote north of Fiordland National Park in New Zealand. To hike in on foot with all supplies, climbing gear and camera equipment. To explore unclimbed mountain peaks, navigating glaciers, crevasses, sheer cliffs, rivers and lakes. To attempt to make a mixture of first ascents and mountain peak traverses. To document the triumphs and tribulations of the expedition. The leave no trace.
What is your why in regards to this project?
If I could wish one thing it would be: That I had more female mentors growing up. I wish I'd known that I could have been the hero and not the damsel in distress, that it was okay to get dirty, to fall over and to follow my inner-explorer.
Early evidence supporting women's presence in the mountains is few and far between, however women's relationships with mountains and nature does in fact have a rich history, you just have to know where to look. I want to make it easier for women to hear about these adventures and to inspire them. Early mountaineers, like Jeanne Immink, who achieved honour in the male-dominated field of Alpine mountaineering, and Australian Emmeline Freda Du Faur, who made the first female ascent of the Mount Cook Aoraki in 1910, and Gwen Moffat, who made a living from climbing, and became the first female British mountain guide in 1953, and women like Monica Jackson, Elizabeth Stark and Evelyn Camrass, who undertook the first all women's expedition in the Himalayas, exist but their stories are hard to find.
It would also be deeply satisfying to see, at least in my lifetime, conversations emerge where we are not talking about first female ascents, but simply first ascents.
What is your aim with this project?
Lack of female mentors has greatly stunted the development of women in the outdoors. I for one have personally felt the lacking of mentors, I've missed their encouragement, knowledge and inspiration to follow my own adventures. Women exploring and working in the outdoors are still to this day are under-supported and discouraged. But big brands, educational institutions and the wider public can see now the benefit of women in the outdoors.
Enjoying and understanding nature is by far the greatest privilege given to humanity. Its wonders cannot often be explained, yet we are all inherently inspired by it. This expedition aims to leave no trace, to respect our mother Earth. We'll pack out what we pack in. We will be climbing in tradition style, meaning no permanent climbing gear like bolts will be used, all climbing equipment and climbing protection, nuts and cams will be cleaned after the ascent/s. Few people climb in Fiordland, let alone females. Walls are hard and dangerous to approach, granite boulders, crevasse, ice-fall, glaciers, high avalanche risk, thick impenetrable rainforest, deep flowing rivers, and exposure to the elements do well to discourage many. Fiordland is by far one of the most impenetrable regions that New Zealand has to offer.
Who is in the team & how are you preparing for this project?
I am currently in New Zealand investigating the potential for the all-female climbing expedition into Fiordland's unexplored and unclimbed regions. Weather conditions will most definitely dictate the dates of the expedition, as well as each participants personal schedule.
Ana's ongoing conservation work will see her stay current with weather and terrain conditions. She is flown via helicopter into remote regions of Fiordland on a regular basis.
Rosie is a seasoned and practicing rock climber. She is currently looking into doing an alpine course.
Liz will be travelling and climbing throughout 2018.
I will continue to shoot climbing projects throughout the year.
Go to www.oliviapage.com.au to see my work.
With Thanks to all our Major Sponsors of the Travel Play Live Women's Adventure Grant